seventies.
Hey lovelies!!!
Lately, I've made it a goal to deliberately find alternative ways to find inspiration for my outfits. I've started digging in the crates more and more. While Instagram has become the new form of finding creative looks, I've turned to photographs of my grandparents, my mom, old magazines, ads and other things that separate me from scrolling. Think flipping through a photo album, taking your time to analyze every photo and evoking memories, rather than a quick view and a double-tap. It makes for a much more intimate, interactive and fun approach! It has really put my creativity to work as it builds itself up. It's not as simple as tapping a photo to figure out where I can find a piece- it's far far more difficult- and rewarding- than that. This method and process of creating has given me a new perspective on what I do. I'd rather intake different aspects, ideas, feeling, creations and emotions than viewing through a more one-dimensional lens. Don't get me wrong- Instagram is filled to its brim with fire looks that can get my creativity flowing like a hose- but for some reason, stepping away from the screen has truly given me the chance to stop and look up.
This look was inspired by photos I found of my grandmother when she came to Canada from Jamaica. Her style was always very simple, very classy and very clean. I added my own little twist to it, opting for a waist-chain (scroll down to see!) and a bit more skin. What I love most about this outfit is it tells more of a story beyond the pieces styled together. It reminds me of my lineage and the evolution of fashion through the eyes of a young Caribbean woman navigating a brand new world. It makes me feel closer to my grandma and myself.
without further ado, here's a look at 'seventies'.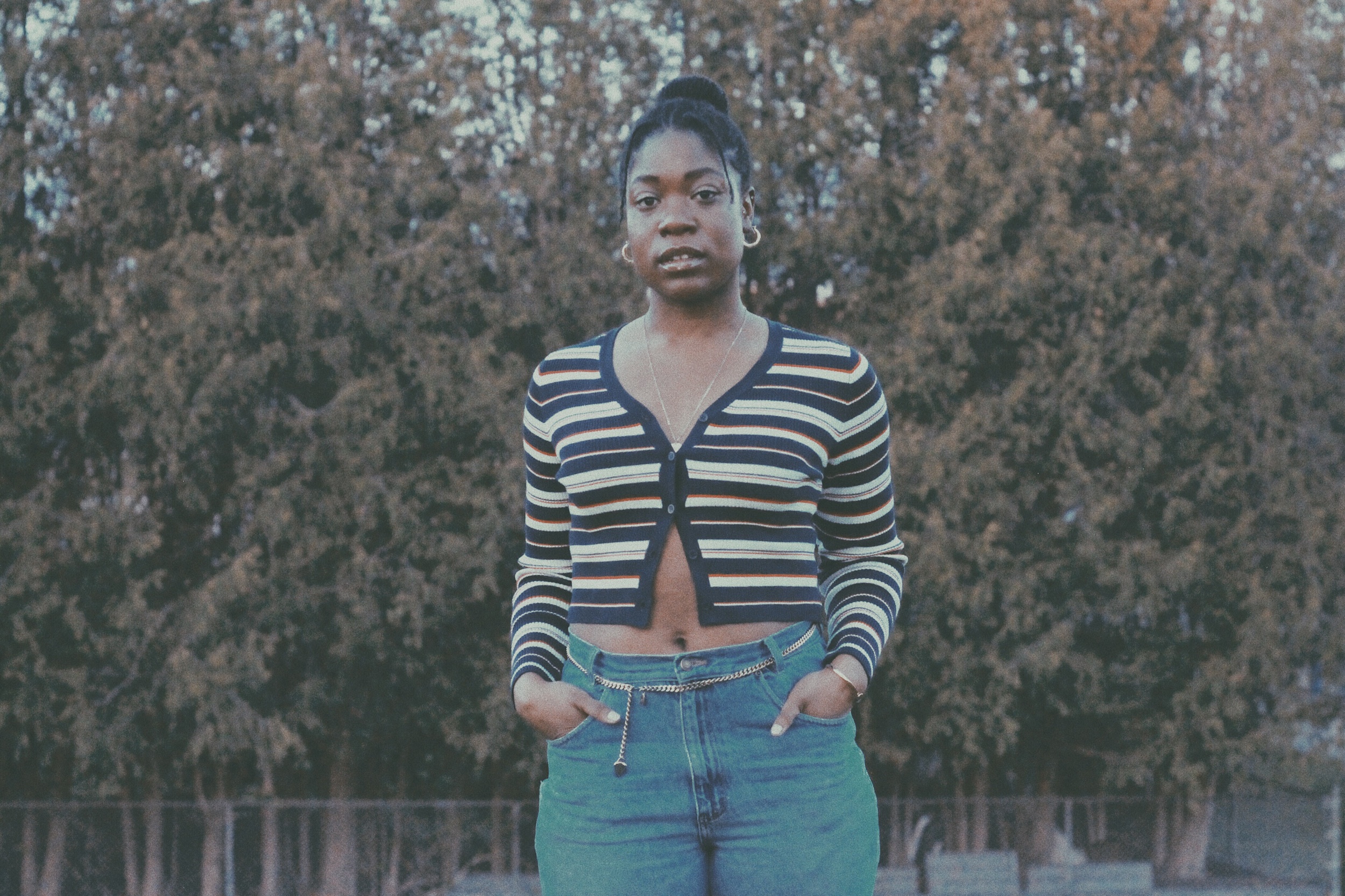 winners s Triped cardigan // vintage denim jeans // White converse // vintage waist-chain
I encourage you to take some time to find some inspiration offline. You may just shock yourself with what you come up with.
xox,