2013 Inauguration- The Obama Family
Barack Obama as you all know has been re-elected for a second term. Such a beautiful moment to witness.....
Love the dresses the girls are wearing- Sasha's belt is gorgeous!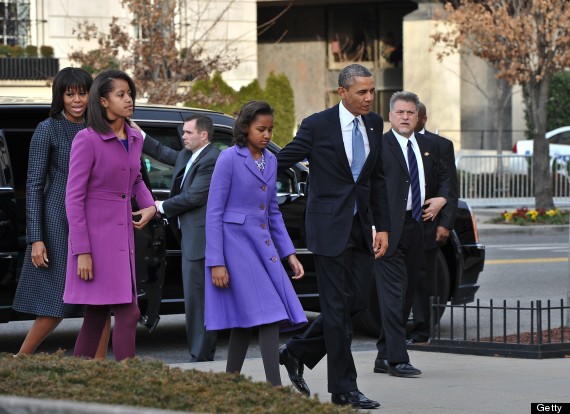 The beautiful couple....they're so gorgeous together!
Absolutely LOVE Mrs. Obama's choice in attire here. Her gloves add a feminine swing to her gorgeous patterned dress- WELL DONE!
Mother and Daughters- Malia, 14 and Sasha, 11 definitely look great in their coats- love the colours! What are your thoughts on Michelle's hairstyle? I think it suits her!
The Inauguration of Barack Obama also fell on Martin Luther King Jr. Day.....what a proud and beautiful day! Congratulations to Barack Obama!
xoxo,
2013 , celebrations , celebrities , celebs , Fashion , fashion inspiration , inauguration , obama , style , style inspiration